Home
Talk

0
74pages on
this wiki
Welcome to the Heroes of the Storm Wiki
The future repository for Blizzard's upcoming MOBA!

Heroes of the Storm is the official free-to-play Multiplayer Online Battle Arena (MOBA) game developed by Blizzard Entertainment, featuring characters from Blizzard's Warcraft, StarCraft, and Diablo franchises.
The game is the future stand-alone variant of the Warcraft III custom map called Defense of the Ancients: Allstars (DotA), which is itself based on the concept of Aeon of Strife, a classic custom map from StarCraft: Brood War.
This is one of the reasons the game was called "Blizzard DotA" and then "Blizzard All-Stars" during development. Its "official" name was set on October 17th, 2013.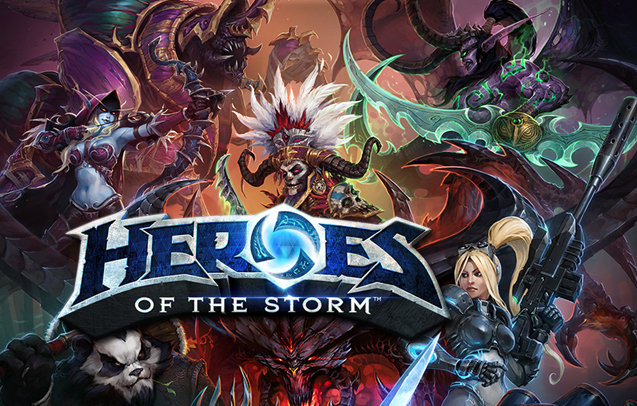 The publisher released a new site and teaser animation for the game, showing characters from WarCraft, StarCraft, and Diablo. The teaser was produced by Jon Burton of Carbot Animations.
HotS will be entering closed beta soon. Blizzard has started off the sign-up process on November 9th, 2013 through the official website.

Check out the complete Heroes list released so far!
Complete Maps list.
Create blog post
So, I was derping around Youtube, looking for some stuff to do, and i came across this channel called Sicksen. He posts great HotS content, even has an interview with Dustin Browder. You guys might h…

Read more >

Hello everybody! My name is Alayakin, and I would love to contribute a lot to this Wiki. And before i do that i want to introduce myself.

I am a 15 year old geek that lives in France. I am Korean, and…

Read more >

While attending BlizzCon 2013, a few of us had the unique opportunity to talk with Richard Khoo, Senior Game Designer (hero, battlegrounds, and talents), and Bob Colayco, of Heroes of the Storm. Belo…

Read more >
See more >